Defibrillators
Community Safety Consultants Proudly offers:

by Zoll
A Complete AED Program
Designed for You by CSC and ZOLL!
To learn about upgrading your Zoll AED, Click Here.
Advantages of Purchasing the Zoll AED through CSC
Most other companies send you the boxes of AEDs, pads, batteries, and cabinets (not assembled). "You", then get to unpack the boxes and put the pieces together on your own!
Your AED from CSC will be assembled, tested, and ready to go!
Only CSC provides you with a customized policy and procedure manual for your organization at no extra cost!!! The work is already done for you!

We provide the medical authorization and medical control for 1 year.

Free in-service for staff members already trained in CPR/AED.

We can provide initial or renewal CPR/AED training as needed at your location, or you can come to our training center. We will accommodate your scheduling needs!

Field updates to software and options available at your location.

AED pads and batteries are available for purchase as needed

Loaner AED or trainer AED available, if needed

CSC is a member of the AED Instructor Foundation

We are conveniently located in central NJ with over 25 years experience in the business

Priced to fit your budget
Zoll AED Plus Advantages - Only the ZOLL AED PLUS
Focuses on all resuscitation, including CPR, not just defibrillation

Has a green color – considered to be non-threatening and comforting.

Has an AED cover that doubles as an airway adjunctive device to help maintain an open airway at all times

Has voice prompts (available in foreign languages including Spanish) to assist people in all steps of CPR as well as AED use

Pictorial prompts (which light up as you go through the steps of resuscitation) assist the hearing impaired, and/or non English speaking rescuers. It is also extremely helpful in noisy areas. The LED area also displays, in writing, the steps of resuscitation.

AED voice states treatment instead of shock to reduce the anxiety level of rescuer at time of defibrillation

A pre-measured one piece pad to make placement simple.

CPR compression pin molded for your hand, also gives you feedback on both speed and depth of compressions!

Electrode pads have a 5 year shelf life versus 2 years for other vendors

Pads adjust to accommodate larger chest sizes

A better enhanced Super Biphasic defibrillation (Rectilinear) for decreased amount of electric shock

Uses consumer batteries that you can purchase at your local store today, instead of a proprietary battery pack you must obtain from the manufacturer.

For some organizations (ie. Medical, etc.) we can activate the optional EKG display upon request.

5 year warranty
For further sales information, or demo please call 732-548-4269.

You can visit Zoll on the web at: http://www.zoll.com.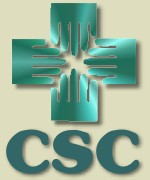 Training you to be your best during the worst!