Update Your AED
The new 2010 national CPR guidelines are now in effect. Community Safety Consultants is offering the following options to upgrade your AED to meet these new guidelines.
Option 1 Upgrade your AED combined with the new CPR class
Call and schedule a CPR class which incorporates the new guidelines and we will upgrade your AED at the same time. The fee for the upgrade will be only $99.00 for the first AED and $75.00 for each additional AED. Your CPR class will then incorporate the new guidelines along with upgrading your AED. Take advantage of our low upgrading price option by scheduling your CPR class. Call us for our training prices.
Option 2 Upgrade done at your location
A representative from CSC will travel to your site and upgrade your first AED for $150.00 and $99.00 for each additional AED. Sites further than 50 miles will be billed at $0.50/mile over 50 miles.
Option 3 Mail Us your AED
Ship your AED to CSC and we will upgrade your AED for $150.00/unit. We will ship it back within 5 days. Please enclose a check or money order with your AED.
Choose one of the above options, and then call to schedule your upgrades.
Keep in mind some AEDs can be upgraded, some cannot and some have to be upgraded by the manufacturer. See below.
| | | |
| --- | --- | --- |
| Brand Name | Models Upgradeable | Notes on Other Models |
| Philips | FR2 | FR1 not upgradeable; onsite model must be done by Philips |
| Medtronic | Life Pak 500; CR Plus | Some Life Pak 500s cannot be upgraded, call for details |
| ZOLL | AED Plus | |
| Defib Tech | All Models | |
Note!
If you need signs, cabinets, or other AED supplies, this would be the perfect time to get it all done at once. We can also supply customized AED policies if you do not have one in place.
| | |
| --- | --- |
| Accessories | Price |
| AED on location decal* | $5.00 |
| Alarmed Cabinet | $215.00 |
| AED "V" shaped sign | $15.00 |
| AED wall sign (Flat) | $13.00 |
*This decal has enough space to write the exact location of your AED.
Call our office to order your materials and ask about upgrading your AED trainer too.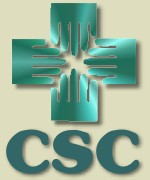 Training you to be your best during the worst!