Defensive Driving
Schedules at Bottom of Page
The Defensive Driving Course contains the most recent research on preventing death and injuries due to traffic accidents. New safe driving issues addressed include airbags, anti-lock breaking systems, safety belts, and much more. The State of New Jersey has established a 2 point reduction program for drivers who satisfactorily complete a registered Defensive Driving Course, like this one. NJ Insurance Commissioner, Elizabeth Randle, advises that the drivers who complete a six hour Defensive Driving Course can now save a minimum of 5% from the base insurance rate for bodily injury, property damage, personal injury, and collision coverage for a three year period.
Duration: 6 hours
Attention Groups and Corporations:
Please contact us for discounted prices and to schedule a course at your location. You must have a minimum of 10 students. Pleas call us for more details.
(732) 548-4269
In-House Schedules
Click on the class below to view our In-House Schedule
Download our In house DDC Schedules
Click on the button to download our schedules and mail-in registration forms
| | |
| --- | --- |
| | 2018 Defensive Driving In-House Schedule |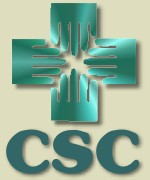 Training you to be your best during the worst!