Bloodborne Pathogens
Participants will become familiar with how disease transmission occurs, and which ones are of greatest concerns. We discuss:
How blood borne pathogen transmission occurs

Diseases of greatest concern

Preventing disease transmission

What to do if an exposure occurs

Fulfillment of regulatory requirements
Annual training is necessary as per OSHA/PEOSHA and to insure employee safety!
*Schedule a class at your site!*
Duration: 1-2 hours
Please call (732) 548-4269 or email for price and to schedule a class.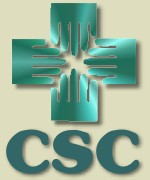 Training you to be your best during the worst!